DUAL OCCUPANCY PROPERTIES
Dual-occupancy properties consist of two properties on the one plot of land, but they do not necessarily have to be adjoining. For example, on a larger plot, say, in a rural residential area, two properties may exist on the one plot of land. Dual-occupancy properties typically share infrastructure such as entrances and driveways. A dual-income investment is a property that provides two incomes to an investor, by way of two separate rental agreements. It may be a granny flat, a duplex, dual occupancy, or a dual-key property. Dual income investment properties can provide investors with higher rental yields. They also enable investors to their minimise risk through improved cash flow and can provide a buffer against property vacancy rates as a result of multiple tenancies and therefore income streams.
---
DUAL INCOME HOME
There is no denying that dual income properties are an attractive investment option. They are becoming increasingly popular in areas such as the highly desirable Sydney suburbs. If you think that a dual occupancy property is the right choice for you, consider these advantages and benefits before you make the choice.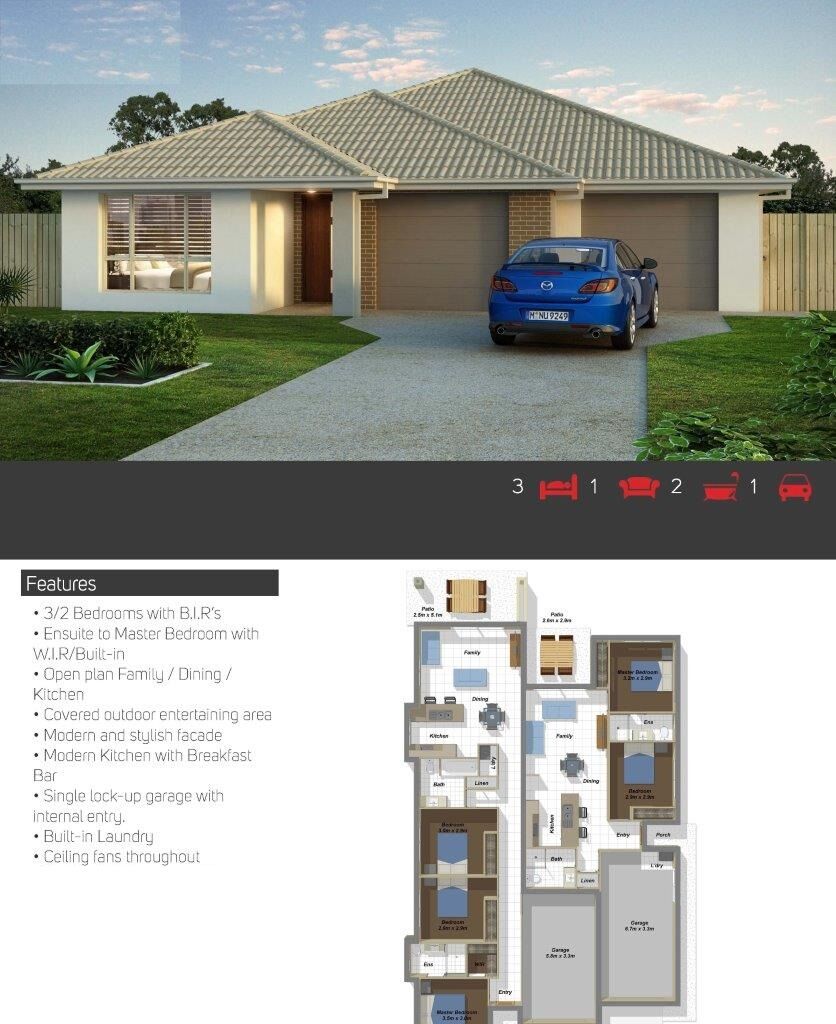 THE PROS OF A DUAL INCOME HOME
Maximum returns from one block of land – Purchasing one lot of land and building a dual occupancy property is a great way to double the returns. Whether the dual occupancy units are adjoined or detached, the extra income can still be generated. A lot of investors choose to live in one of the homes while renting out the other. This allows them to pay off the mortgage sooner. If not, they can choose to rent out both dwellings for double the income. In addition, a greater area of a large block of land will be used to the investor's advantage.
Reduced maintenance costs – If both units are taken as a whole, and the owner is living in one of them, they will only have to deal with the full maintenance cost of their own dwelling.
The chance to build a great investment portfolio – Due to the popularity of dual income properties, there is a great selection of property types available for investors to choose. No matter what option they choose, they can make arrangements to create two attractive properties in one lot of land. This means an increased portfolio size without any of the costs associated with the purchase of two investment properties.
Great design options – As mentioned earlier, dual occupancy properties are not limited to studio apartments and granny flats attached to an average home. Nowadays, one can choose from a variety of creative double-dwelling designs that provide spacious interiors, private courtyards and outdoor living areas. Owners will not have to lose privacy for the sake of earning an extra income.
Lower price – Needless to say, dual occupancy properties are cheaper than buying two investment properties. However, in comparison to duplexes, dual occupancy properties can be purchased or constructed at an even lower cost, maximising your returns.
Lifestyle advantages – Last but not least, having a dual occupancy property is a good thing for those who wish to take care of their aging parents or other relatives. The design of these properties enable the owners to keep their relatives close without compromising on privacy.
---
DUPLEX PROPERTIES
A duplex is two adjoining properties on the same title (in the majority of cases) – or a residential building divided into two apartments/townhouses. Although duplexes can be sold individually, in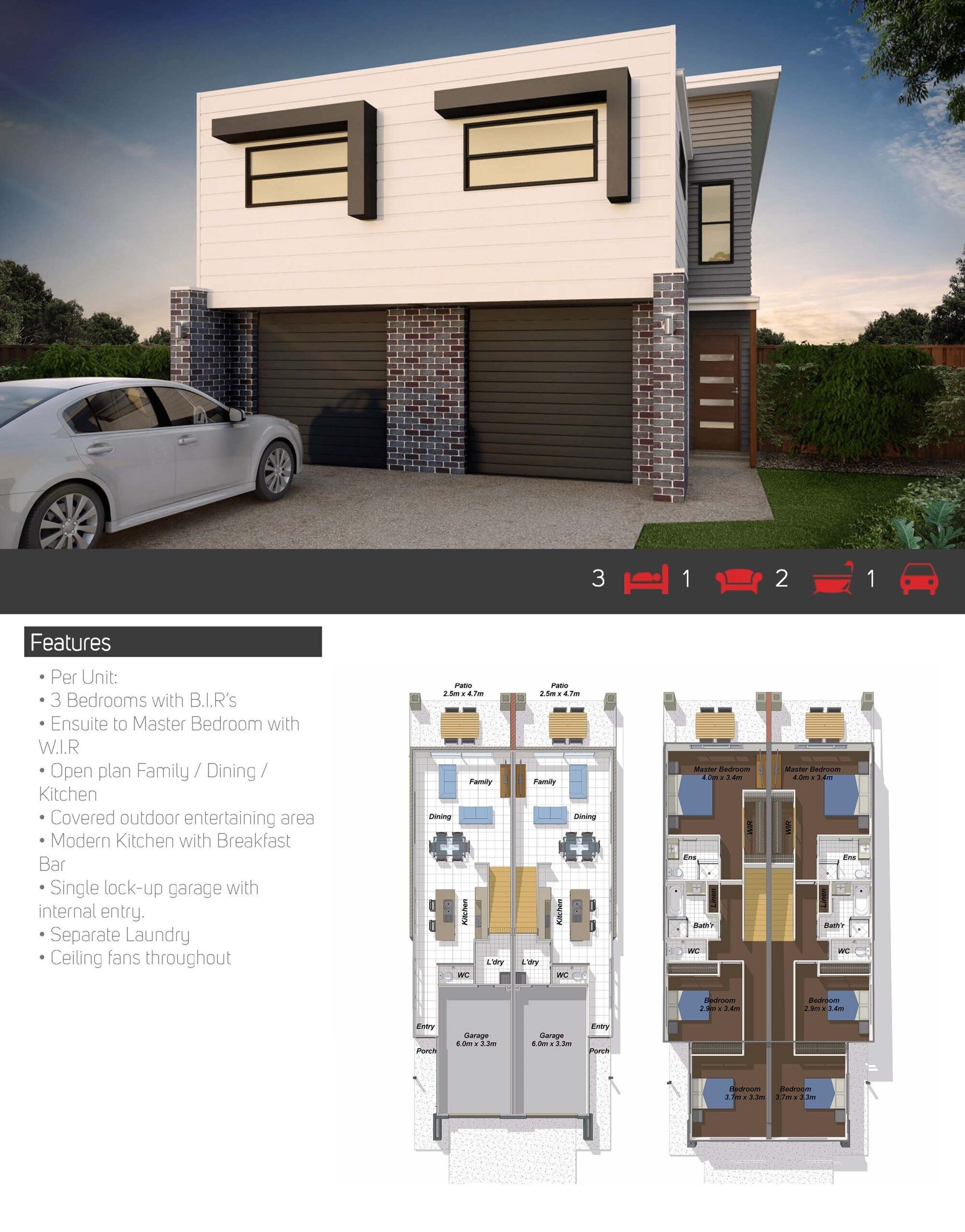 vestors can choose to construct them as a way of gaining a larger number of properties from the one plot of land. Each side of a duplex is typically identical to the other, as this maximises building and material efficiencies.
THE PROS AND OF A DUPLEX INVESTMENT:
Potentially boosted income – Duplexes are essentially two small houses in one, meaning that if you buy both and you're so inclined, you can rent out the other half of the house to someone of your choice. This means that you'll receive extra money in the form of rent, which among other uses, could be used to help pay off your mortgage.
Price – Duplexes might be more affordable than a lot of houses in the same area.
Flexibility – Down the track, all going well, you might decide to move out and rent both sides of the duplex for an even bigger boost to your income, sell one off, sell both off, there are many options with a duplex.
---
DUAL KEY PROPERTIES
Dual-key properties are properties with floor plans that allow for an area of the residence to be locked off for separate use. Each resident may share common facilities such as the front door, but have access to separate areas of the property for their living quarters and kitchen facilities. A dual-key property is effectively one main property, with one front entrance door/hallway. The property then has a living room, bathroom, kitchen and one or two bedrooms.
Unlike duplexes, dual-key properties enable one space to be shared by two separate parties or tenants. The property may have only one entrance/front hallway, through which all occupants enter. Some dual-key properties have only this as a common area, however most typically have a shared lounge and kitchen. Usually each tenant will actually have separate keys that unlocks only their
own bedroom and bathroom spaces.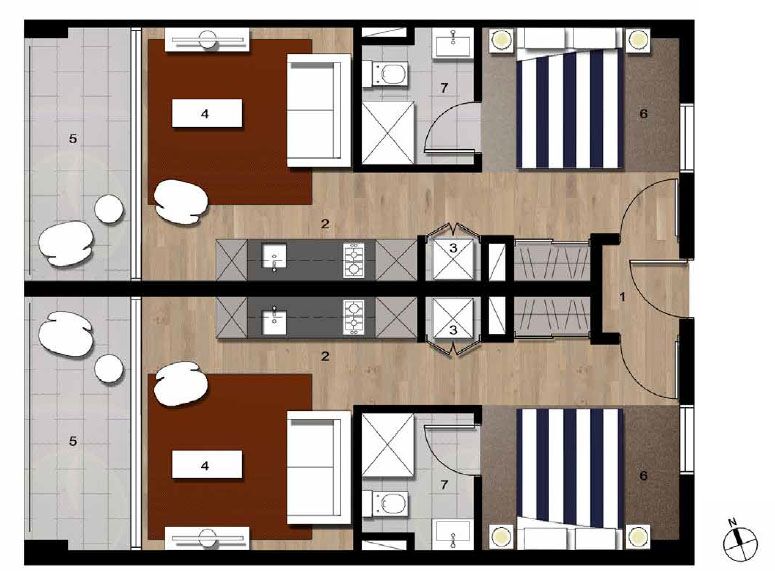 THE PROS AND OF A DUAL-KEY INVESTMENT:
Two income producing properties on one title (unlike some duplexes, townhouses and attached dwellings that may require separate titles).
As the property unit owner will typically only need to pay strata for one property, not two.
Each portion can still be let separately, offering investors great scope for maximum rental return.
Arguably, in an ageing population that is also downsizing and urbanising, dual-key could be a smart play to reach into the urban dwellers who require extra space for a parent or elderly relative to live close-by (but still with some privacy and separation).
Another target rental audience for these property types would be students. Most urban students desire to live within walking distance to everything; their campus, CBD centres, and transport hubs. Dual-key properties may be attractive to students who seek a well located, low maintenance/low common area cleaning property.
---
All property types have provision for two incomes, but each differs slightly in its presentation, cost, and buyer/renter appeal. A granny flat is an additional dwelling, typically the same size as or smaller than a studio apartment, usually situated in the backyard of an existing property. Some granny flats don't require council approval for construction and in recent years, particularly in markets such as Sydney, they have become an increasingly popular addition to many suburban homes.
Dual income investment properties have existed in a variety of forms across Australia for the better part of the last century. They have recently become more popular as investors move away from negatively geared property and towards positively geared property.
Investing in property is a popular option for those looking to secure their financial future, due to the strong long-term returns and relatively low risk compared to other forms of investment.
The benefits of buying / building a Dual income property :-
Save on stamp duty: – Stamp duty is one of those additional costs in buying a property, but when you choose a new build over an existing home you pay stamp duty on the price of the land only; not the building contract price. This can mean automatic savings of up to $10,000 (or more).
Only Pay 1 lot of Council Rates: – Considering building a duplex? While the attraction of generating two rental income streams is understandable, you also are locked into paying two sets of council rates- one for each title. A dual occupancy home, on the other hand, offers two separate tenanted residences under a single title. So you pay just one set of council rates.
Better Returns:- typically dual income properties are returning 6-7% as opposed to the 3-4% returns of traditional type property investments.
Great Flexibility: – Having 2 rental options for example a 3 bed lot and a 1 bed lot allow a greater flexibility and a wider appeal to a larger tenant market, so if one property is vacant you are still earning income from the other etc.
Maximising the potential of one block of land, instead of having a single property on a large block of land, you can utilise more of the space available to you
Improved cash flow, which can contribute to your loan-servicing capacity
Reduced maintenance costs
Increased portfolio size without the cost of outlay associated with buying two properties
It's important to remember that design considerations are key to a successful dual-income investment, particularly if it's a duplex or dual-key investment. If you're buying a property off-the-plan from a builder, or choosing a standard floor plan, be sure to understand the room configurations and flow, the bedroom and living room sizes, the available storage and general finishes, the orientation and whether these characteristics are in line with the expectations of the renter demographic in the area.